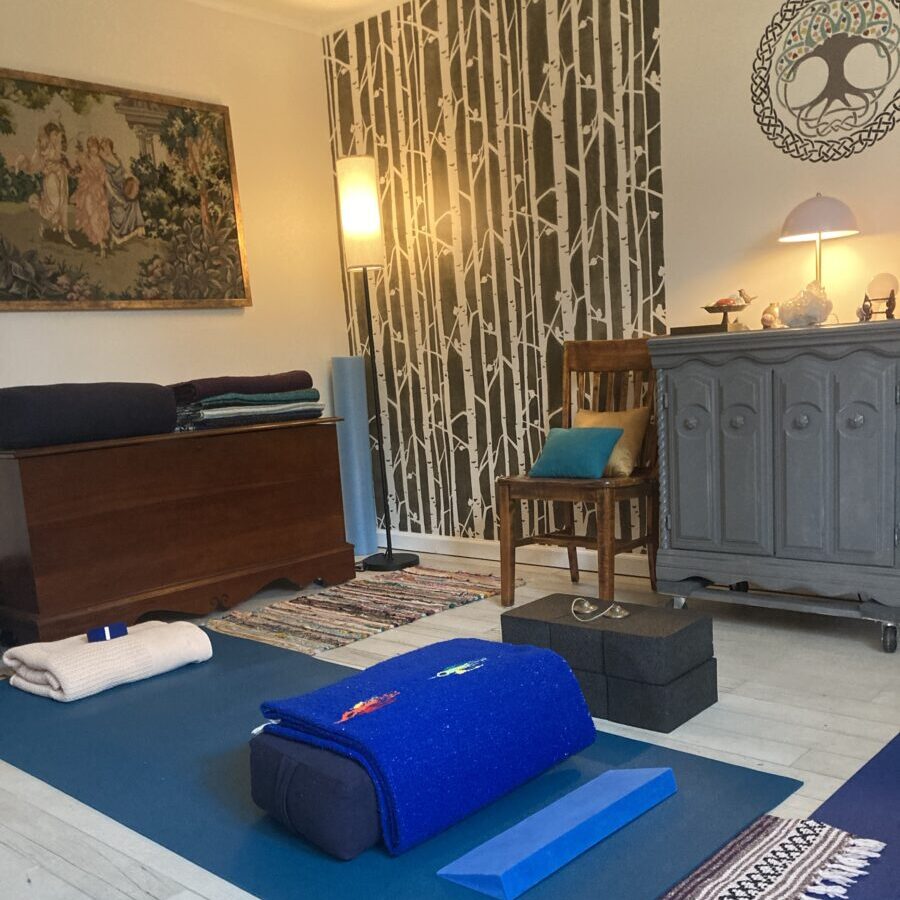 Karen's background in therapeutic massage therapy, medical massage, craniosacral therapy, and shiatsu, plus, trigger point massage, neuro-muscular massage, neuromuscular re-patterning, and yoga for arthritis, restorative yoga, and yin yoga, all lend to her recuperative and corrective yoga teaching style. An abundance of props are used creatively, with oversized yoga mats.
Yoga instruction can be taught to an individual who wants to address things that increase body awareness, easeful movement, or chronic pain. Students also benefit by learning how to avoid injuries, and move past habitual patterns, all while gaining a new level of function that they may not have thought possible. In this way they can also enhance a personal practice at home, or within a regular group class.
Further, if clients are drawn to craniosacral therapy (CST), which emphasizes connective tissue releases, they may find adding yin yoga to their self-care plan beneficial. Yin yoga reaches down to the fascia levels that CST reaches to as well, which may help augment this deep kind of work. Another example, and way to work therapeutically, is by having craniosacral therapy, trigger point therapy, or another kind of massage modality done, while in a yoga restorative pose session.