A Service For Those Seeking Self-Care That Feeds Their Soul…
Need to recharge, or just need an ear?
Seeking to improve the quality of your life in some way; in your own way?
Looking to try something natural, or just want to explore holistic self-care options?
Distressed from anxiety and want to find relief?
Suffering from chronic pain and want to find support and reprieve?
Have a recent, or an old sports injury you want alleviation from?
Finished with P.T. but still have residual pain or discomfort you would like to address?
Assisting Clients With Integrative Healing Methods
Karen M. Diefenbach's clients are people who would like to develop a wellness program, and who are looking for an entry point into the natural and sustainable world of integrated, complementary, or alternative holistic healthcare. They are people who wish to feel better by a combination of natural, practical, inherent, and alleviating methods that can also coincide with their current conventional medical choice or circumstance.
Karen can help clients connect into this circle of holistic health lifestyle through several mindfulness-based modalities she offers: Massage Therapy/Craniosacral Therapy, Yoga, and Holistic Life Coaching. When mindfulness practices are included with any health-enhancing activity, it aids in reinforcing efforts made in the direction of experiencing a greater sense of wholeness, fitness, and relief.
Ultimately, Karen wants to serve clients in their search for increased overall fullness of life enjoyment. In a self-generating way, clients get to pick any one, or more of these modalities that they are most drawn to, for support, and comfort, in their self-care aims.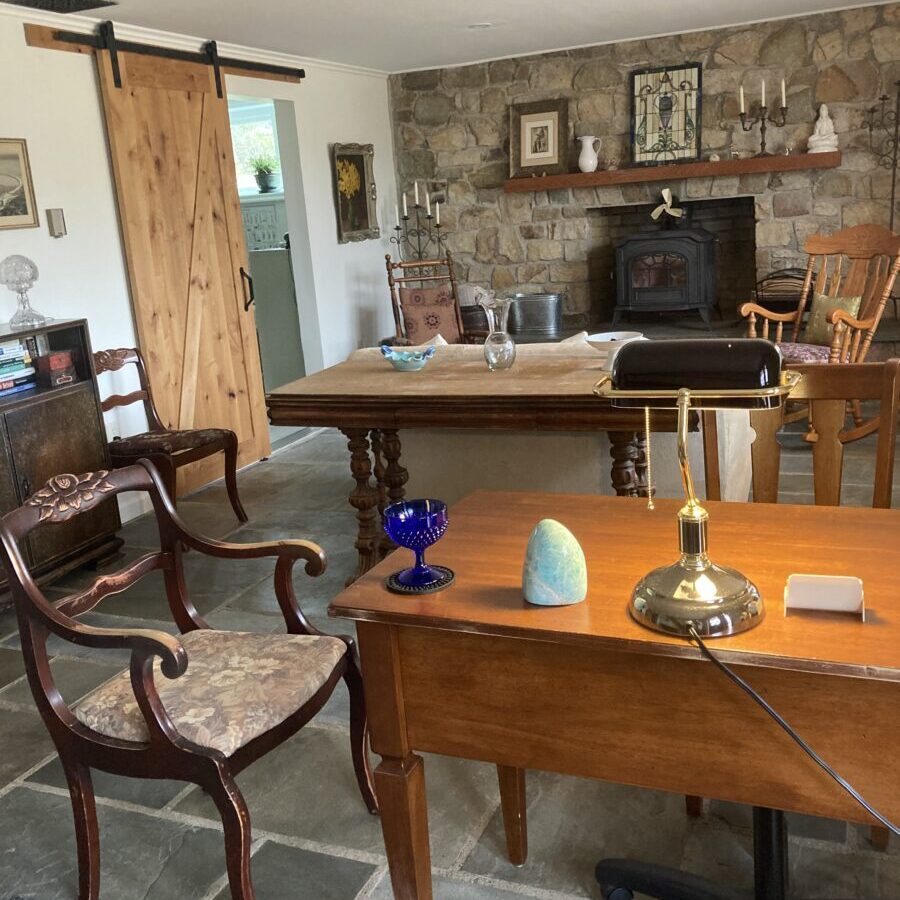 Massage Therapy, Craniosacral Therapy and Yoga Instruction For Self-Care
Chronic pain is greatly relieved by, Massage Therapy, Craniosacral Therapy and/or Yoga. Further, these modalities can also help bring awareness to the present moment for most people, which can markedly ease stress. Through energizing the physical, or doing physical things, we can increase our accessibility to the here and now more easily. This is because physicality's only plane of existence is in the present moment, making it an important component in managing distress. So accordingly, addressing pain and stress together with Massage Therapy, Craniosacral Therapy and/or Yoga can give the greatest results in healing outcomes, when we want to feel our very best!
Holistic Life Coaching: Meeting Life Through the Context of the Body, Mind, and Spirit
Holistic Life Coaching with Karen is another self-care path that can help with feeling our best. Karen specializes in assisting clients in discovering or connecting with self-care routines, philosophies, or spiritual practices that can work in their busy lives– helping with insights into the things that may be of benefit on a stress-free, and pain-free life journey. She is also good at guided meditation and mindfulness practices, which can become another resource clients can use to ease stress and/or pain. Aside, holistic life coaching can be done over the phone, bringing self-care to your home, or office located anywhere in the world!